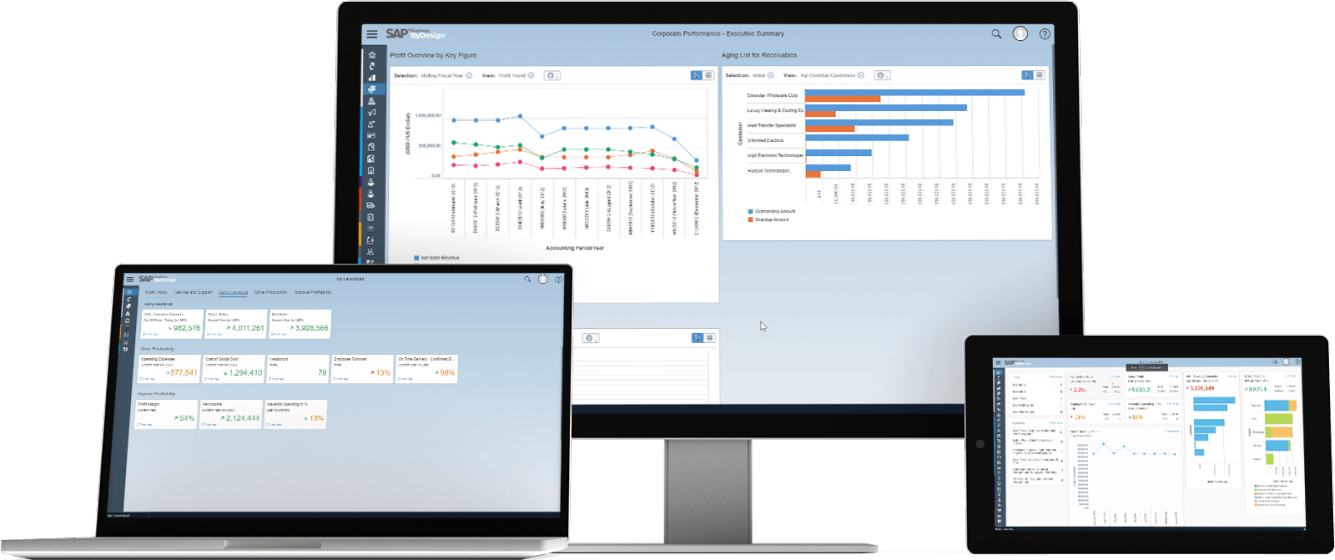 Key Features - Ebook
SAP Business ByDesign Features & Business Scenarios E-Book
SAP Business ByDesign is purpose-built for growing and mid-size businesses. It's an ERP, and a Business Management Solution rolled into one, hosted in the cloud, and delivered as a service.
SAP Business ByDesign processes are divided in application areas with core business scenarios. Download this e-book to see detailed screens and use cases for:
Finance
Customer Relationship Management
Human Resources
Project Management
Procurement
Supply Chain
Additional ByDesign Features
If you have any questions about SAP Business ByDesign, or would like to see the system in action, click here to reach out to our SAP expert.
Hear from our customer SEF on why they choose SAP Business ByDesign:
Download this FREE E-Book