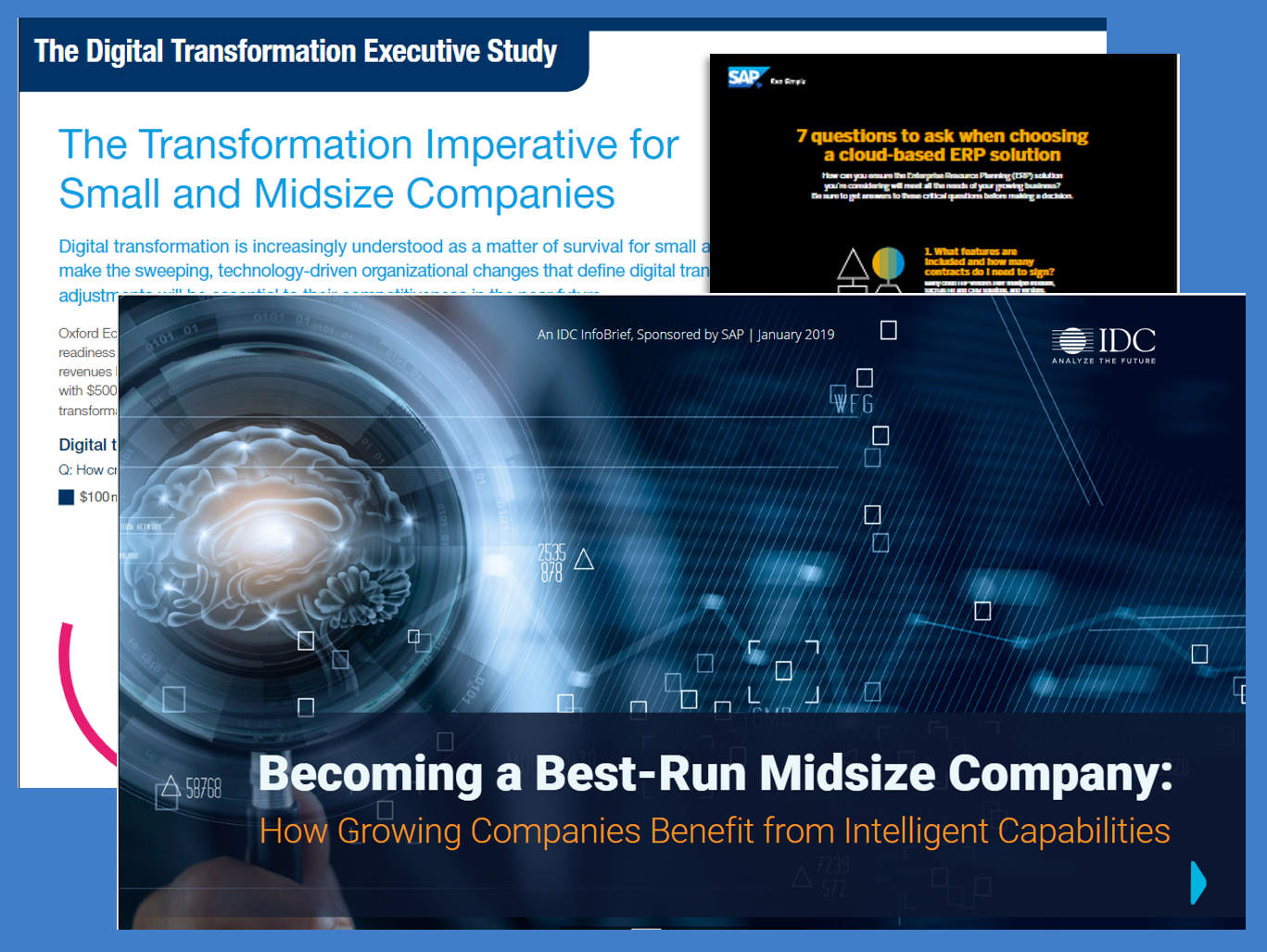 Infographics & Whitepapers
Free resources from IDC, Oxford Economics & SAP to help with your cloud ERP research
What's available?
Deciding between technology solutions for your company can be daunting, especially with all of the different options available on the market.
We've compiled four resources to help you with your search including:
7 Questions When Choosing an ERP (Infographic)
Intelligent ERP for Fast Growing Businesses (Infographic)
Becoming a Best Run Mid-Size Company (IDC Whitepaper)
The Transformation Imperative for Small & Midsize Companies (Oxford Whitepaper)
Don't hesitate to reach out to our team if you have questions about the resources, or would like more information on cloud ERP.
"Overall, I feel like our system and operations is much more efficient now...from that standpoint, VistaVu is a good partner for us and more than anything the product was a good fit as well"

-Jeff Miller, Financial Controller at TerraPro